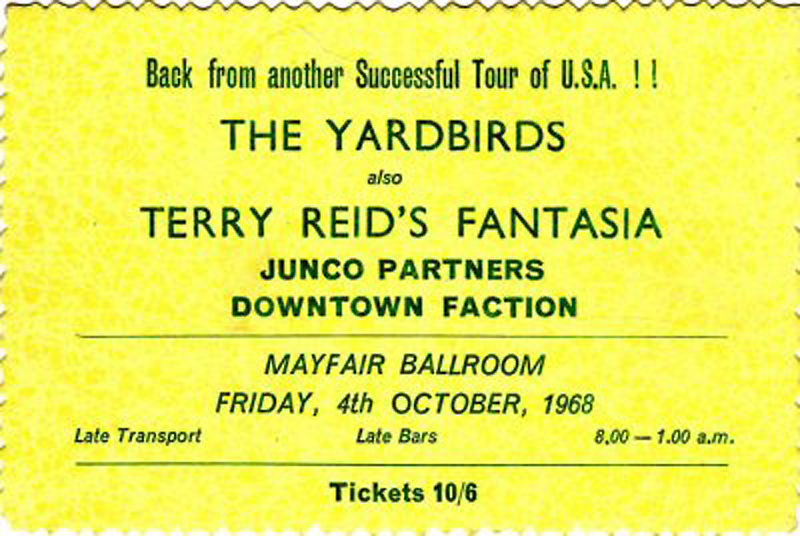 Mayfair Ballroom honoured by BBC Newcastle as 47 Blue Plaques are awarded as part of BBC Music Day   
BBC Local Radio, BBC Asian Network and The British Plaque Trust announced today (Wednesday 14 June) 47 new Blue Plaques commemorating people or places that have influenced the musical landscape across the country. 
BBC Newcastle's Blue Plaque will commemorate the Mayfair Ballroom in Newcastle, which is where the band that was to become Led Zeppelin made its UK debut on 4th October, 1968. The blue plaque will go outside the Gate Complex, the site where the Mayfair Ballroom stood from 1961 to 1999. 
Ray Laidlaw from Lindisfarne - who appeared on the bill on the same night with his early band The Downtown Faction - will unveil the plaque on BBC Music Day tomorrow (Thursday 15 June) at 3.40pm. 
Phil Roberts, Head of Local & Regional Programming, BBC North East said: "This is a fantastic piece of rock and music history right in the city centre.  BBC Newcastle is proud to be celebrating this moment as part of BBC Music Day." 
Remembered as one of the greatest ever rock venues, the Mayfair Ballroom opened its doors in 1961 as a traditional ballroom venue.  Over the course of its life, the Mayfair Ballroom was to host private parties, club land concerts, disco nights, bingo, raves and even hairdressing competitions!  But it was as a booming rock venue that the Mayfair became best loved, attracting a galaxy of stars including - Pink Floyd, Queen, U2, The Who AC/DC, The Police, Nirvana, Deep Purple, T Rex, Motorhead, Fleetwood Mac and The Clash - and an army of loyal and devoted revelers. 
Initially billed as the New Yardbirds, the original Led Zeppelin members started their first UK tour on 4th October 1968 at the Mayfair Ballroom, making their first appearance billed as Led Zeppelin shortly afterwards. The band went on to become one of the most influential and successful heavy rock bands of all time, consistently breaking records in album sales and concert attendance. It's estimated that Led Zeppelin have sold between 200 and 300 million albums worldwide. 
Follow the unveilings live on Twitter: #LocalMusicLegends
Ticket image courtesy of Ready Steady Gone