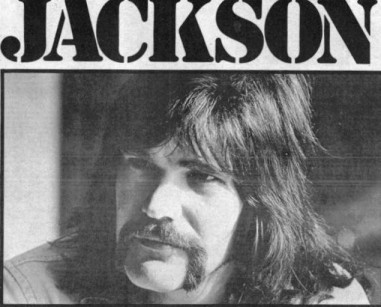 Thanks to Chris Kelly for this interview with Ray Jackson - at the time, it was around 14 years since we'd heard from him. This is a two-part interview. 
Thanks for agreeing to the interview Ray. How are you are what are you up to at the moment?
I am preparing a business plan to present to the local council, in the hope that I may qualify for business start up relief grant. I am in the process of setting up a new venture from premises in the vicinity to where I live. I intend to pursue my original vocation as an artist and run a picture-framing workshop from the studio also. 
It's quite an exciting time for me, I've been a consultant working in events and promotion for over fifteen years and this is the first time I've set up on my own, using my creative side for my own ends. I have suppressed this of me for too long and hope I will be successful producing classy pictures and frames.
I have been on the road in one form or another for more than 30 years and it will be a nice change to go home each evening, rather than staying in an hotel on high days and holidays. You miss out on lots of things that others take for granted. It's difficult to arrange your calendar when you have to react to last minute requests from your clients to work. One of the reasons why I haven't kept playing in a band is that I could never commit myself to a regular timetable. Perhaps now I may be able to strike up again with some local musicians, just for the hell of it.
What kind of painting do you specialise in?
I specialise in painting transport related subjects, mainly in pen and ink or watercolour and gouache. I studied graphics at Newcastle Upon Tyne College of Art & Industrial Design in the sixties doing general illustration, design for print and typography. I wasn't brave enough to take on a fine art course, as that involved a long and hard progression of establishing yourself as an artist and in the interim, having to teach to make a living. I thought at the time, being a commercial artist made more sense financially. As it happened, as soon I qualified, I was recruited to sing and play in what was to become Lindisfarne and my graphic arts creative side, was only required to produce the odd album sleeve or band logo.
I have always been interested in vehicles of one sort or another and during the late sixties, there was sea change and progression of design in public transport. It was basic street furniture to most and uninteresting to the majority but I, as a working class lad, whose father did not own a car, relied on the bus and coach for getting around. My uncle was a fitter in the Byker depot of Newcastle Transport and one day invited me over to visit his place of work. 
Seeing all of the buses, immaculately presented in their distinctive yellow and cream livery, I became hooked on the various chassis, bodywork and engine manufacturers, enough to inspire me to set about painting them. My eagerness was hastened by the fact that many of these buses were soon to disappear from the streets for good, like trolleybuses and half cabs and I wanted to record them before they were withdrawn from service. I have a comprehensive collection of paintings from that era and recently have taken up where left off. You can see one of my paintings on www.artshole.co.uk, which is an online gallery for aspiring artists.
The Ray Jackson band would be an exciting prospect for many fans and presumably you miss 'treading the boards'? Do you think there is a serious prospect of this happening sometime in the future?
Well, as you can imagine, I left the band at a high point on the live circuit in 1990. We were used to doing forty odd day tours around Christmas and playing to packed out venues. I haven't performed a great deal since and would find it difficult to adjust to small venues. I'm not at all sure that I am up to it these days, as I am not match fit. I still play and sing at impromptu parties etc. but am not expected to entertain as such. I have no plans at present to take up where I left off and even if I did, I would like to take a supporting role, rather than enduring the strain of being a front man again.
Perhaps Charlie Harcourt and me may collaborate at some time in the future but unfortunately we now live in different parts of the country and it could prove difficult to engage ourselves. Some of the best music I have produced, I feel, was with Charlie and I'm positive that we have a few ideas left in us to continue where we left off. As for a touring band, it may be a possibility in the long term.
So presumably you have retained your instruments and still use them?
Yes, occasionally. I have a Harmony flat back mandolin, acoustic/electric and an Overwater custom solid bodied electric. I still have the original Columbus mandolin, which was the instrument that featured on Rod Stewart's, Every Picture Tells A Story. It is unfortunately in bits, no machine heads or bridge piece but it could, with a small bit of work, be played again. I also have my original valve Fender Vibrasonic amp and a Fender Champ of the same era. I also have some rare Hohner Super Vamper harps, which were the British version of the Marine Band. They were discontinued in favour of the latter.
I know that your interest in the harmonica was influenced by your grandfather and a Butlins competition I believe, but where did the mandolin interest begin?
I remember being quite young and listening to my parents mentioning their exploits abroad during the Second World War. They met in Naples, in Italy during the allied occupation on the way through to Berlin and were fond of the music from the Neapolitan area. It was inevitable that they had some records at home with mandolins featured on them and perhaps that started my interest. Then later in my teens, I was watching top of the pops in its early form from Manchester, and Billy J. Cramer and The Dakotas appeared on it, playing Trains and Boats and Planes. The middle section featured a mandolin which made me sit up and take extra notice, as this was the first time I'd seen one being played. As luck would have it, my parents were going on holiday for the first time without me being in tow, and to Italy for the first time since the war. As a peace offering they kindly offered to bring me a present back, so I chose a mandolin. When they returned I was presented with the instrument, which was a Meazzi Jazz bowl back.
I had no idea how to tune or play this instrument but I was in luck, as our Co-operative Society insurance agent who called once a week for his premiums on our endowment policies, was a player. He spent some time each week on teaching me the tuning and basic scales. He also corrected me from playing left handed, as he said I would not be able to learn and progress from other players. I spent another few months in relearning to play right handed but I guess he was right on reflection, (no pun intended). I then set about playing the middle bit of T&B&P until I had it off perfect.
It was then I discovered Woody Guthrie, Cisco Houston and Sonny Terry playing together on a record which not only featured protest songs but Harmonica and Mandolin together. This combination was the sound that influenced me most and I carried that through to my spell with Brethren and Lindisfarne. 
At what point did you become aware that you had a talent for singing and who were your influences. My money is on soul music, Motown/Stax etc 
I was chosen to sing in the school choir when I was around 14 by our music teacher, who happened to be a super bloke. He was about 10 years older than me and was quite liberal compared to some of the older class masters in the school at that time. I remember him allowing us to bring in some of our own records to play during music lessons and discuss the merits of early Beatles and Rolling Stones compositions. He was one of the instigators of the first music festival ever to be held in our town. His enthusiasm spilled over to almost everyone who was associated with him. It was him above all that recognised my ability to sing I have recently made contact with him again after three decades during a school reunion in the latter part of 2003.
He invited me after I left school to come back and perform at the school dance with my first ever beat group which were called 'The Zulus'. Our first road manager who was a cockney, gave us the nickname because we played a lot of black influenced music. We hadn't a name when he suggested that but it stuck with us and we eventually decided to call ourselves that. It was most probably because the film Zulu had just been released and it was the in thing at the time.
The music that influenced me greatly was mostly on the Pye R&B label. Chuck Berry, Bo Diddley and Cyril Davies, the latter being a British harmonica player.
I was also very lucky to be around at the time to see Howling Wolf, Little Walter, Jimmy Reed and John Lee Hooker play live in Newcastle in the mid sixties. They all had an influence that filtered down helping me to produce a singing style of my own but I have to confess that Marvin Gay and John Lennon were probably the two voices that were the most inspirational to me. I also cannot leave out Sam Cook, who probably influenced everybody at that time.
I suppose that Tamla Motown and Atlantic/Stax labels were progressive R&B in the early to mid sixties, rounding off the rough edges of the old blues men that had gone before. They both produced material in the blues-gospel idiom, written by Smokey Robinson, Holland Dozier Holland etc. and were performed by great talents such as Marvin Gaye, The Temptations, Four Tops, Isley Brothers and of course the girl groups, too numerous to mention. The Beatles did covers of some of this emerging music on their early albums and were instrumental in exposing it to a much wider audience, all be it in a watered down form. Atlantic/Stax had a slightly less polished production sound but the music and the musicians who played on the records were more able to cut through individually, retaining that early rough feel of the blues sound but producing some of the best dance tracks ever recorded. Lee Dorsey, Ben E King, Eddie Floyd, Rufus Thomas, William Bell, Joe Tex and Wilson Picket were all great singers and not forgetting Aretha and Otis etc. Booker T and the MG's were probably the best backing band of the time, it all stands up well in today's digital age.
Can you remember much about the chance meeting with Ray Laidlaw when you were playing Harmonica in the college classroom accompanied by a guitar player and how that developed into joining Brethren?
I can't recall the meeting that you mention. However, I did play harmonica in the common room from time to time but the staff would have considered it much too disruptive an influence to play in the classroom. Things were still pretty strict in those days and I could have been thrown off the course. 
Ray and I had met previously on several occasions before I started college, as both of our bands had been on the same bill at various gigs. I did not know Ray was at art school until I transferred from a foundation course to specialise in graphics at an annexe in Chillingham Road School, Heaton, a suburb of Newcastle. Ray was taking a course in shop window display but was there only briefly. He left for a job within months of me starting. We obviously kept in touch after he departed and eventually I was recruited to join the Downtown faction sometime in late summer of 68.
The Rex Hotel, The Humblebums, Uncle Ralph etc, do you have any stories or memories?
In the sixties The Rex Hotel, Whitley Bay, was where most of the local groups cut their teeth in the "Snake Pit" which was the nickname for the subterranean dance floor situated within it. I had watched Downtown Faction playing there and had performed there myself from time to time. There were also many folk clubs on Tyneside at the time where I sometimes got up and played harmonica. The Bay Hotel, Cullercoates was where I met a guitarist called Tony Gillman who played blues and we occasionally performed together. I also played with him at The Blyth & Tyne public house in New Bridge Street, Newcastle. Although most of these venues hosted folk clubs they were eventually hi-jacked by the likes of Alan Hull and myself who were unable to find other suitable places to play acoustically. 
Alan and his manager, had the idea to utilise a slack midweek evening at the Rex. It had an ideal unused room on the ground floor called The Cafe Room where they started off their own club. It became a great vehicle for singer songwriters and progressive folk music. It was there that Brethren debued as an acoustic act after the departure of the lead guitarist, Jeff Sadler. Alan was looking for a band to back him on some of his songs and approached us to play with him. The story is well documented as to what happened next but we played as a resident combo for almost a year at the club, supporting many up and coming acts on the circuit at that time. Among them were the Humblebums, a strange mixture of the serious and the comical, consisting of Gerry Rafferty and Billy Connolly. Gerry was the thoughtful song smith with an incredible voice and was enhanced by the peppering of funny stories and Glasgow humour from Billy. Billy was playing up to the audience that night, as the front row was filled with fellow Scots, the Fisher family who laughed so much that at one stage I thought they would have to carry out Ma Fisher on a stretcher. It was one of the most memorable performances I have experienced and it was obvious that both of these men were destined to be high achievers.
Uncle Ralph McTell also played the club and became a fountain of wisdom to the band at one stage. We were on the verge of calling it a day as our attempts at securing a recording deal had come to nought. It was after his performance that we asked his advice on whether we should continue and thanks to him, he encouraged us to stay with it. The Rex folk club continued on for a few years after we achieved success but it had served its purpose as far as Alan was concerned and was allowed to fade away, along with most of the other clubs which had started out around that time.
Fascinating stuff. And do you remember your first impressions of Alan Hull. Was it apparent that he was destined for higher things too?
I vividly remember the impression Alan made on me and most of my contempories especially the time he was in the band Chosen Few. He was undoubtedly an emerging talented writer and poet but didn't he let you know it. He was arrogant, belligerent and insolent to everyone who came within his circle of influence. A defence mechanism perhaps but he could be a very unpleasant character until he got to know you. He was sponsored by two men in separate businesses at the time, one was a Bill Keith who owned an influential beat club on the Quayside of Newcastle and the other was Dave Wood who had the only serious recording studio on Tyneside in the sixties. They both helped him, offering rehearsal facilities, gigs and free recording time. They obviously both believed in his talent to offer these perks but it only added to his inflated ego and as a result would piss off the rest of the struggling musicians around at the time.
However once you got to know Alan and realised he would never buy you a pint he was not all bad. When it was suggested he should join forces with us (Brethren) I was apprehensive to say the least, to have this uncompromising character in the fold. It wasn't to be a complete merger however, as he insisted that we were to be promoted as Alan Hull and Brethren wherever we played, primarily because Alan had already released solo recordings on the Transatlantic label. It also had to share the front man job with him, the idea didn't thrill me at first but as we worked together we were to learn to complement each other and soon would begin to enjoy the collaboration. We eventually dropped the Alan Hull bit from the name and went on to be just Brethren until we were signed by Tony Stratton Smith's, Charisma Label.
What was it in your opinion that kick started Lindisfarne and brought about the first album 'Nicely out of tune'?
 Quite simply, we were asked to do a gig at The Marquee Club in Wardour Street at the request of Tony Stratton Smith who was interested in a demo tape sent to him. He wasn't convinced enough to sign us on the strength of it but wanted to see what we were like live before deciding. I remember we drove down the A1 in the van from Newcastle early one Sunday morning and arrived in Soho around late afternoon before playing. Coincidently, we were supporting a band from the USA called Raven who had a deal with CBS over there. They were fantastic musicians, much more accomplished than us at the time but didn't achieve much success in Britain. However, Stratt was still not 100% convinced of our potential after seeing us play live and had to have his arm twisted by our joint manager then Joe Robertson, who managed another Newcastle band, called Junco Partners. Playing in the Junco's was non other than guitarist Charlie Harcourt, who was desperately sought after by Nice bassist, Lee Jackson to play in his new band, Jackson Heights. Lee was with the Charisma Label but Joe Robertson would not release Charlie from his managerial contract to join Jackson Heights unless he signed Brethren into the bargain. To keep Lee Jackson happy Stratton Smith agreed to Joe's demands. So, there you have it on the record, we owe our kick start in the business to my one time writing partner, Charlie and the subsequent release of NOOT.
The originality of NOOT stayed with the band through the 70s. The sound of Lindisfarne was quite unique as were the 'sour cream ' harmonies as Alan described them. How did those harmonies come about and were you conscious of them or did it just evolve?
The 'sour cream' harmonies were a happy accident, developed when Alan joined forces with Brethren. I remember the first song we ever recorded together which was a Si composition entitled Positive Earth. It appeared on a compilation album called Take Off Your Head & Listen. The track never made it to the NOOT LP but the die was cast as far as the combination of voices and harmonies was concerned. They sounded almost medieval and had a madrigal structure to them. Si took it on himself to work out the singing parts on the piano and we would copy the notes he had chosen for each of us to sing. Alan usually took the high range notes, Si the middle and myself the lower range.
Later, after signing with Charisma Records, we set about previewing songs and rehearsing for NOOT with producer John Anthony. John came up from London to Tynemouth to see how we were shaping up and as it happened we were soon out on the town visiting the local hostelries. On the way back from one of the bars we had to cross the bridge over the railway track at Tynemouth station. Much of the station was unused at that time but the huge structure still remained forming a cavernous echoing sound when you walked through it. We couldn't resist the temptation to try out the harmonies of one of the songs we had been working on that day for John's appraisal. The introduction to Clear White Light was performed sitting halfway up the stairs of the bridge, in public, for the very first time and anyone waiting for the train on the platform were treated to one of the best renditions, ever. It sounded mega in there as the acoustics suited the singing perfectly.
John's reaction to it was one of incredulity and his first utterances were, "last track on the album lads, what a finish that will make". I can still hear that moment in my head to this day, I knew then, that we were destined to perform the song for years to come and to much larger audiences, as it was so different to anything else around at the time. 
Not everyone however, liked the combination of voices. During the recording of FOTT, Dylan's producer Bob Johnson banned Si from singing any of the harmonies and stripped away a lot of backing vocals, which had previously been recorded at the final mix. I think Si was pretty cool about it at the time but I'm sure he must have been hurt by the rejection and as a result I think, it probably affected his commitment to the album as a whole.
The die was certainly cast. It was Lindisfarne at their finest and such a classic album that sometimes seems to get forgotten in favour of FOTT. The press loved the album, the queues at gigs became lengthy and the BBC were queuing too. Was it instant fame (and fortune) and what was the reaction of people in Newcastle upon Tyne?
Between the recording of NOOT and its eventual release, we were constantly booked for work up and down the country. By this time we had signed with the Terry King artist agency who had working for them a fledgling booking agent by the name of Paul Conroy. Paul was very keen to have us play on the university and college circuit as support to the more established acts touring at that time. It was hard slog but it was a great learning curve and we met many contempories in other bands like Fairport, Steeleye, Yes, Genesis, Van Der Graaf etc. who became friends along the way. Paul of course went on to be a record company executive and eventually became president of EMI records.
Our first single Clear White Light from the album was not a hit, nor indeed were any of the subsequent releases from it until after FOTT came out. We had toured for well over a year gradually building up our reputation after NOOT was released and picking up moderate sales as we went. We had by then recorded a few live BBC sessions on Bob Harris SOTS, Peel's Top Gear and also Folk On 2. We appeared on a few regional television programmes, but did not achieve mainstream recognition. We didn't really start to take off properly until we played at two major festivals in the summer of 1971, one at at Weeley in Essex and the other at Plumpton on the Sussex downs. The latter incidentally, switched its location to Reading the following year. These two festivals enabled us to reach a far bigger audience than we could have hoped for playing clubs and colleges over least a couple of years. As a result our sales started to take off and FOTT was released shortly afterwards in the autumn. It immediately charted and the single Meet was released early the following year, as fate would have it, just before we embarked on a tour of the States as a support act. 
When we arrived back in Britain after being away for six weeks, we were oblivious to our UK progress and had no idea what was in store. During the period the single was out in the British charts the FOTT album had reached No.1 and the single was I think, at No.7 in some charts. We were shocked at the change in attitude towards us, which bordered on the sycophantic. We had become famous in that short space of time and the effect was unnerving and hard to take in at first. When we arrived back in Newcastle a few days later, we were mobbed at the station and everyone recognised us wherever we went. We were asked to open all sorts of events and from then our lives were public property for many years to come.
Because of the success of FOTT the record buying public were keen to discover other released albums on offer. Lady Eleanor was dusted down and re-released and this time was also a hit, reaching No.3 and helping NOOT to reach the top ten album charts.
So then there was the 'Six Bob tour' in I think early 71. Do you remember it well? Apparently Alan Hull loved it and Genesis were 'different'.
It was a brilliant time from start to finish. Both Van Der Graaf, Genesis and ourselves all had our first albums released around the same period and Charisma came up with the idea of having the six bob tour to promote us, Simultaneously. We shared a tour bus that I think was hired from Timpsons of Catford. The coach also served as Millwall F.C's. team transport and had tables and rear facing seats. This was long before the days of Len Wright or Berryhurst who later designed coaches specifically for rock groups. We were usually picked up from London starting at Charing Cross Road outside St. Martins Art College, this happened to be the nearest to Charisma's offices at the time, and if travelling north would traverse the A41 to Hendon to pick up the rest. The tour was slow to draw in audiences at first, but as it progressed we seemed to pick up favourable reviews, and gradually we started filling the halls and picking up more air play on the radio. It was on reflection, a big gamble by the record company to put three relatively unknown acts on together without a headliner, but the atmosphere created by the wildly different styles in presentation and music, seemed to work. It was cheap enough for most punters to take a chance on buying a ticket and this gave us the initial audience following and the record sales to pay for the tour. It was a great adventure at the time and an invaluable learning curve.  
Being in such close proximity with the other two bands, we soon were to make friends and these friendships have stood the test of time. We were from wildly differing social and economic backgrounds but the mix seemed to work. 
Genesis were mostly Charterhouse public school chaps with cultured accents and impeccable manners, and were partial to the odd sherry. Van Der Graaf Generator on the other hand, were into smoking dope and being cool. We were of course quite the opposite, being of regional stock from an industrial background in the main. However, not to denigrate Rod and Si's credentials, they both attended public schools. We may have experimented with the odd joint but beer was our main vice. We soon had formed our little cliques up and down the bus, the dope heads, the card players, the readers, and the drinkers, all cross group relationships. We were very supportive of one another's music and would watch each other at sound checks and during the gigs. I suppose it was the nearest we got to the atmosphere experienced by the old touring bands of the sixties, where there would be several acts on the bill together, sometimes appearing twice nightly at each venue. One instance I recall when travelling, was when the coach broke down on the way to Bristol down the M5. While we waited for a replacement coach to get us to the Colston Hall, Phil Collins suggested that we use a farmer's field next to the motorway to play inter group football. Out of sheer boredom we agreed and the three bands set about a five a side knockout competition. I can't remember who were the champions however, perhaps the replacement bus arrived before reaching the end of the competition. 
Weeley - you trudged in the mud with a quarter of a million fans and the Hells Angels took a beating. You held the audience in the palm of your hand over 2 nights and stole the show along with 'The Faces' and their lead singer whose name escapes me at the moment. Take us back. 
I don't remember much about this festival, except that it had rained constantly for much of the weekend. We arrived to a mud caked field and very damp people under plastic bags who seemed cold and in low spirits. I remember it was a Saturday afternoon when we waited to go on stage, I think Caravan were on before us. John Peel came out to introduce us to the audience, but there wasn't a lot of reaction when we walked on stage. Our immediate reaction was one of awe, in front of us was a field full of bodies stretching as far as the eye could see. There was reported to be around 80,000 in the audience all waiting to be entertained, it was by far the biggest challenge we had ever faced together. We started with Road to Kingdom Come which went down well and half way through the set, the sun came out which lifted everyone's spirits. By the end of our gig all who weren't asleep were up on their feet and cheering us on to do more. Sheer determination got us through this one and having good luck with the weather. It could just as easily have gone the other way and our careers could have taken a dip. The gods were most certainly on our side that day and the reviews were there to prove it.
It occurs to me that vocally you were always on the go throughout a show. If you were not singing the lead then you were harmonising and/or playing harmonica. The strain on your pipes must have been enormous. Were you prone to throat problems and did you train or do exercises to sing?
Too right it was a strain! All of the tours we embarked on were concentrated into four to six weeks usually without any days off. Days off cost us money, as all the equipment was on hire, including sound and lights, and the trucks to ferry it around. Touring is an expensive business and unless you have the record sales to complement it, you could easily end up losing money. We filled every date we could, sometimes just to break even. My voice was being used constantly, during the day for instance, doing radio interviews, speaking to journalists and in the evening performing, not just singing but shouting to the audience to encourage them to participate in various activities. We would sometimes be invited to go on to a late night drinking shed after the concert, where loud music would be playing and you would have to shout above the noise to make conversation. The result would be that after five or six nights I would have an inflamed sore throat, my vocal cords would be in shreds, resulting in poor vocal performances. High notes were best avoided and along with Alan, we both had to drop some of the more demanding numbers from the set.
I tried many different remedies to help with the problem, throat sprays, antibiotics, herbal drinks and alcohol. Most were ineffective and prescription drugs were no help either. My last hope was to turn to homeopathy, which I did in the mid eighties and this was the only form of medication that worked. It cured me of sore throats for good.
In my late teens, pre Lindisfarne, when in The Autumn States, my G.P. Dr. Thompson (Paul Thompson's late father), had me painting my throat to act as a cure. Everything else he had prescribed failed. In the end he recommended that I should give up singing altogether. Don't think he liked our music much.
I never had any formal training regarding singing. I used to sing in the school choir, I suppose that gave me the idea that I could sing. I learned mike technique quite early on in my career before stage sound monitors arrived. Back then, you were forced to listen to your own vocals coming back at you after bouncing off the rear of the hall. Sometimes it was an acceptable delay, almost like an echo chamber but other times the length of the hall was too long and the delay so far out of time that it all became just a din.
It was about this time that you met the Texan Bob Johnson and the album 'Fog on the Tyne' was started. Do you remember it well and what happened thereafter?
We met Bob in London through a New York lawyer named Marty Machatte (I think that's how you spell his surname). He had handled Bob's affairs in the states and was also instrumental in negotiating distribution deals for Charisma on American soil. The offices had moved to Old Compton Street by this time and I believe this where we were introduced. We seemed to hit it off with him, although a Texan and a band of Geordies was not an ideal mix of backgrounds, and some interpreting had to be done. One thing in common was that he could drink, which broke down the barriers somewhat.
We recorded most of FOTT at Trident studio in St. Anns Court just off Wardour Street in the heart of Soho. We were familiar with it as NOOT had been recorded there previously. The engineer was Ken Scott this time, who had just finished recording Bowies, Hunky Dory album.
We were very trusting of him and you could rely on the sound being well recorded. We didn't spend a great deal of time in the studio recording the album as Bob was a no frills producer, and guy for recording tracks as live, and representational of the band as possible. I think it took just over three weeks to lay all of the tracks down and a week to mix.
In my opinion FOTT was not as strong song writing wise as NOOT for two reasons. NOOT was a compilation of songs and ideas worked on and perfected over a long period. FOTT was recorded during the middle of an extensive promotional and live concert period. The main writers in the band had not been able to spend as much time on creating new songs and consequently some older material which was not chosen for NOOT, was given another airing. However, FOTT was much better recorded as 16 tracks were used, opposed to NOOT, which was mostly 8 track. Meet Me On The Corner was released as the first single from the album and after it's success we were able to re release Lady Eleanor and remix most of it again using 16 tracks. Two big hits under our belt and an album in the charts for fifty-five weeks or more should have financially secured us for decades. It wasn't to be, because of a series of early contractual mistakes and a spate of unfortunate timings, here in Britain and in the States. We were famous but without the fortune. We started to lose our way after FOTT and constant touring and being together started the usual strains and personality differences that all bands seem to experience.
'Meet me on the Corner' was a huge single for you all and the only Lindisfarne song to receive the Ivor Novello award I believe. I suspect you are hugely proud of that song. Am I right?
You could say that! It was our first hit single and summed up our style of music to the masses. The original version of the song was much different to what appeared on FOTT. It was over arranged and disjointed until Rod and I worked on the song while the others disappeared to the pub during a demo session in Covent Garden. We decided to go back to the way Rod had originally recorded it on his Revox demo, as the feel of the song had been lost in the translation of being arranged by the band.
The only addition to that simple original version were harmonica, the harmonies, the bass drum beat and a little piano on the chorus, which was added when the rest of the lads returned from the pub. The Covent Garden session demo version of Meet was accidentally released on a greatest hits album and single re release a few years after the band had split. The subtle differences between the FOTT album version and the demo were not spotted by the record company when they decided to exploit our back catalogue.