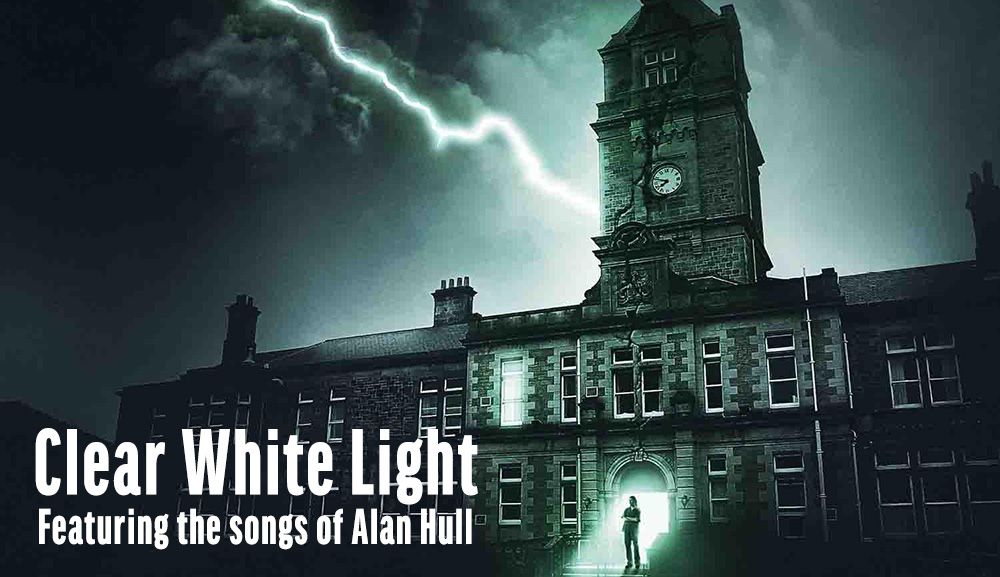 CLEAR WHITE LIGHT, the WORLD PREMIERE of a new play featuring the songs of ALAN HULL! 
Live Theatre, Newcastle, 18th Oct - 10th Nov 2018 | Tickets on sale 25th July 
Venue & ticket info: https://www.live.org.uk/whats-on/clear-white-light 
A Live Theatre Production 
Written by Paul Sirett 
With the songs of Alan Hull 
Directed by Joe Douglas 
Musical Direction by Ray Laidlaw & Billy Mitchell 
------------------- 
It's been years in the making, and now Newcastle's Live Theatre have announced a contemporary retelling of Edgar Allan Poe's The Fall of the House of Usher, set against the backdrop of cuts to our 70-year-old NHS. 
Inspired by Alan's spell as a psychiatric nurse at St Nick's Hospital in the late 60s, Clear White Light features many of the classic songs he wrote at the time. Winter Song, Lady Eleanor, Clear White Light and more will be played by a live band featuring Ray Laidlaw and Billy Mitchell. 
As the show's musical directors, Billy & Ray are incredibly excited to see the show come to fruition after years in the making. 
Ray: 'We've been working with the wonderfully creative team at Live Theatre for a long time, searching for the perfect vehicle for Alan's great songs which doesn't rely on cliché. Clear White Light is just that - it's fresh and inventive, and I'm sure it'll introduce Alan's music to a whole new audience.' 
Billy: 'Alan was profoundly touched by his time at St. Nick's, caring for people with mental health issues. The music he wrote around then - often while on duty - has stood the test of time. Unfortunately the NHS hasn't fared so well, something Clear White Light addresses head-on.' 
Venue & ticket info: https://www.live.org.uk/whats-on/clear-white-light