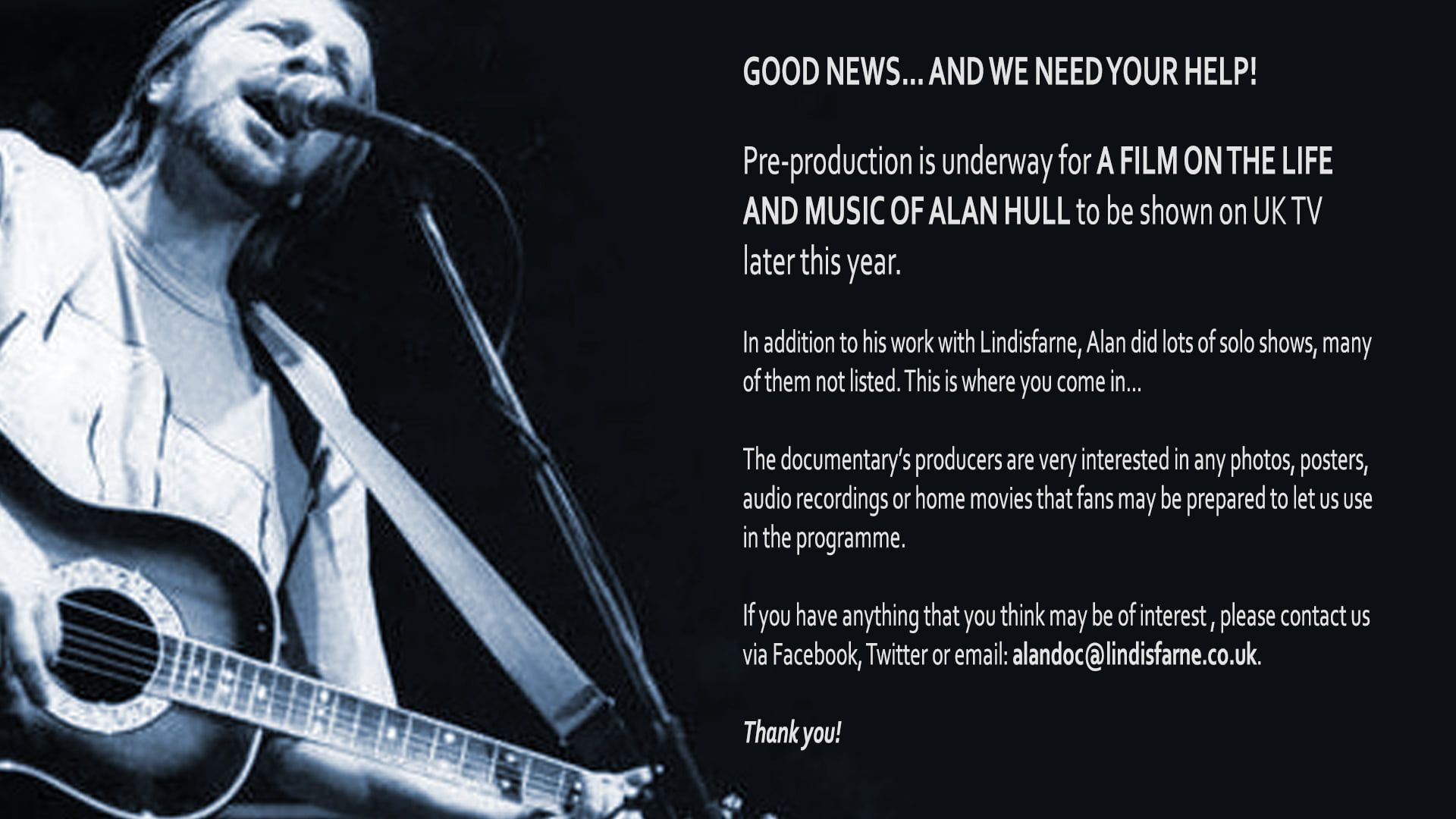 GOOD NEWS... AND WE NEED YOUR HELP! 
Pre-production is underway for a film on the life and music of ALAN HULL to be shown on UK TV later this year.  In addition to his work with Lindisfarne Alan did lots of solo shows, many of them not listed. 
The documentary's producers are very interested in any photos, posters, audio recordings or home movies that fans may be prepared to let us use in the programme.  If you have anything that you own and think may be of interest can you contact us via Facebook, Twitter or email at alandoc@lindisfarne.co.uk. 
Thank you!